Year 11: Next Steps
Updated 11 May 2020
What should I be doing during lockdown?
Even though your exams have been cancelled, there are a number of things you need to be doing:
Make your final choice about what you want to do next year and where.
We would love for you to continue your journey with us at Nottingham Girls' Academy. It is not too late to apply for a place in the Sixth Form.
To read all about what NGA Sixth Form has to offer and complete the NGA Sixth Form online application form just select the Sixth Form link in the main menu, or click here: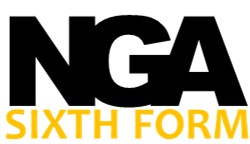 Learn about the courses you hope to study next year.
We have prepared some short presentation that tell you about each of our courses next year and provide some preparation tasks. They are split into Academic Courses and Vocational Courses...
Academic Courses (A Levels)
Click a button to go to the subject presentation video:
| | | |
| --- | --- | --- |
| | | |
| | | |
| | | |
| | | |
Vocational Courses
Click a button to go to the subject presentation video:
Prepare for the courses you hope to study next year
Take a look at the Preparing to start in NGA Sixth Form page for activities you can do ahead of starting at NGA Sixth Form.
Think about your CV.
Can you use this time to develop your hobbies and interests?
Are their online or local volunteering opportunities for you to help others during the lockdown period?
Other Year 11 FAQs
Will we still be able to have a prom?
Yes!
We are just not sure when. When we know when and how 'lock down' will be finished we will set something up - even if that means inviting you to a prom in the Autumn.
We will also try to have a leavers assembly and organise leavers hoodies so that you can properly mark the end of your Year 11 and Year 13 journeys
Will we be coming back to school at all this year?
We really have no idea. We are waiting for further guidance from the government on their 'lock down' exit strategy and how social distancing measures will be applied. As soon as we know more, we will let you know what we are doing at NGA.
Subject Presentations
English LIterature: