Staying Healthy!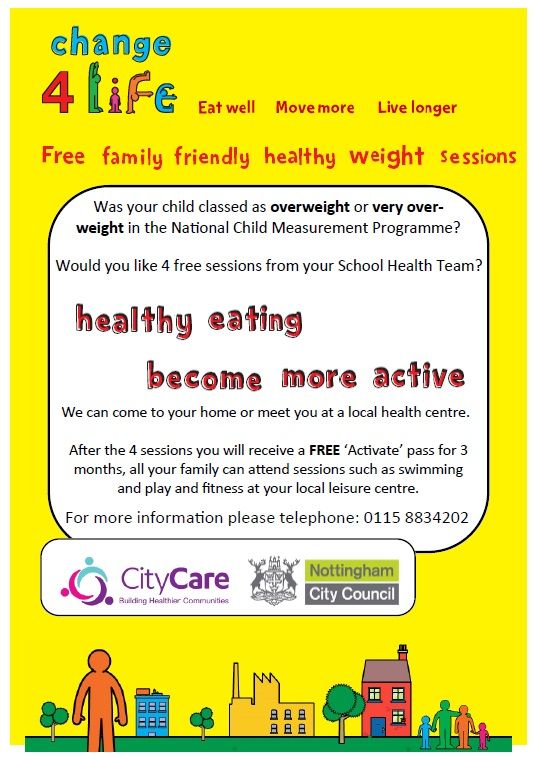 As part of the Nottingham Citycare Partnership, a new programme has been introduced called 'the Healthy Weight Support Programme'. This is being offered to children and young people aged 5-16 years and provides tailored support to parents/carers and their children to help children gain a healthy weight.
As obesity or being overweight is an increasingly big public health issue, it is really important to provide parents and young people with the knowledge and skills they need to maintain a healthy weight.
Change4life have produced a huge range of materials to help parents, carers and children/young people understand simple changes that could be made to achieve and maintain a healthy weight. Click on the graphic below to visit their website and find out more.