Curriculum
Aims
The Nottingham Girls' Academy Curriculum provides pupils with an introduction to the essential knowledge, qualities and skills that they need to be educated citizens. It introduces pupils to some of the best that has been thought and said, helps them to develop their skill and confidence, promotes creativity and encourages pupils to apply their learning independently.
Our curriculum is guided by our Mission and underpins our Values:
Mission
We believe in creating a community empowered with the qualities, skills and qualifications to enter the next phase of life with confidence and ambition.
Values
We strive to fulfil everyone's learning potential.
We value high standards, hard work and a ceaseless desire to improve.
We provide a safe, kind, nurturing and inclusive environment.
We enjoy the journey together.
Qualifications and Knowledge
Qualifications act as a gateway for pupils to progress to the next phase of their education, training or employment.
The specifications that define the qualifications we select for study at Key Stage 5 and Key Stage 4 have a bearing on the curriculum in Key Stage 3 as we ensure pupils have the foundations of knowledge and understanding required to engage with, and pursue, their learning to whatever level they may wish.
Furthermore, all of our pupils are different: they have different academic starting points, different challenges and influences, and different goals. We therefore aim to construct a curriculum model that allows all pupils to fulfil their potential and has a broad range of options and pathways. At its heart are the following key components: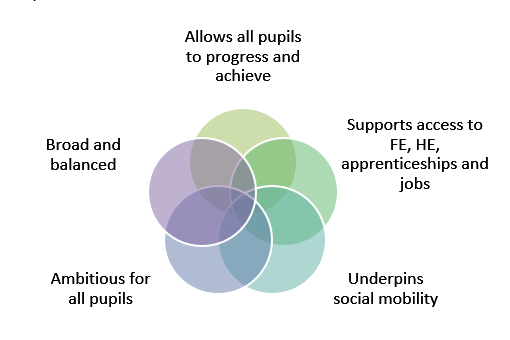 Qualities
The qualities valued by employers[1], and those we believe to be important in forming effective learners and citizens, have much in common. Developing these qualities therefore supports progress, improves employability and reinforces fundamental aspects of good citizenship and Modern British Values[2].
The qualities that we aim to develop throughout our curriculum are encompassed in our 'BUILD' programme: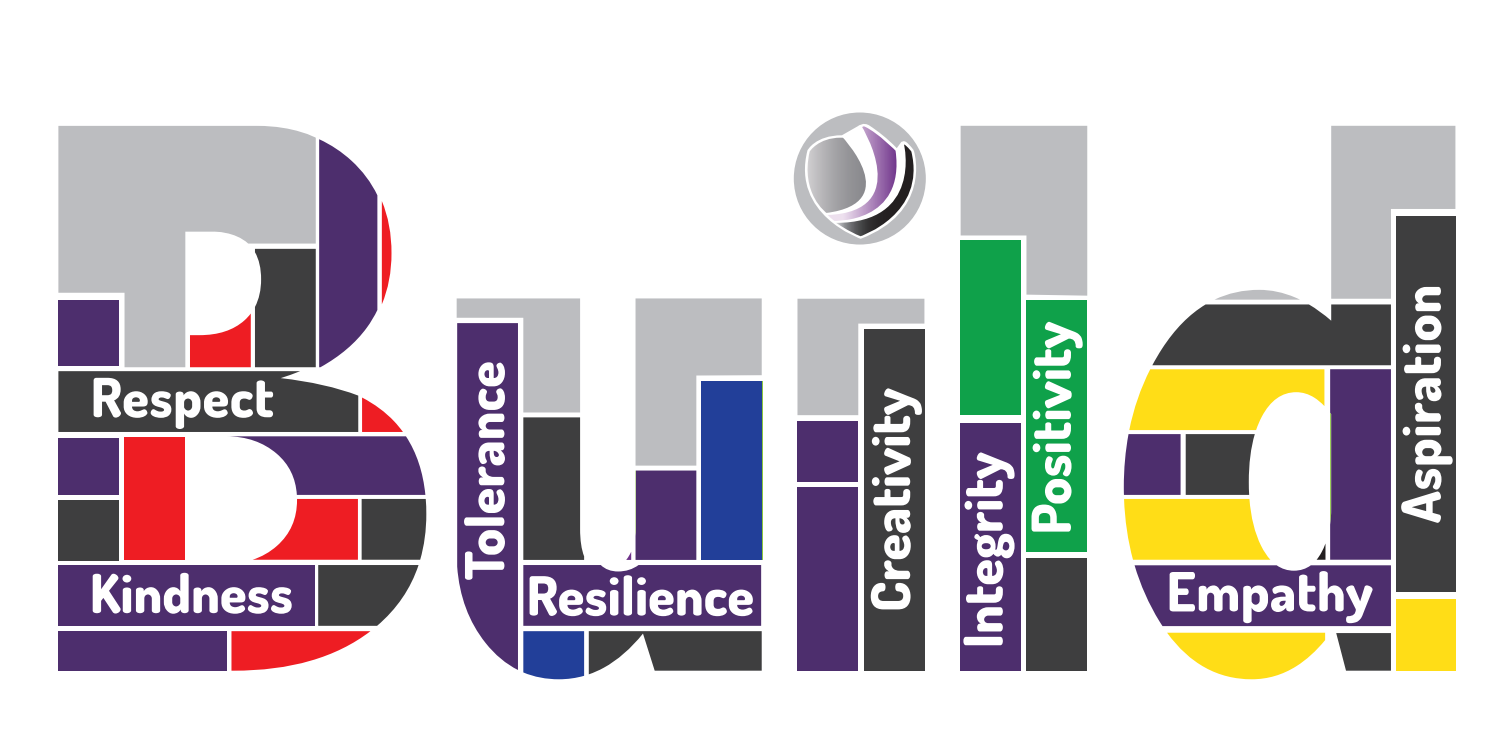 Skills
Developing subject specific skills helps translate knowledge and understanding into higher order cognitive functions such as application, analysis, synthesis and evaluation[3].
[1] Educating for the Modern World, CBI/Pearson, November 2018
[3] Bloom's Taxonomy
Furthermore, it provides pupils with an opportunity and reason to develop the qualities we value and, in doing so, can improve self-confidence and self-esteem.
A set of wider skills[4] are valued by employers[5] and ensuring our pupils develop these skills within the context of the curriculum and through extra-curricular opportunities is essential for employability.
Intrinsically, development of any skill will involve very focused and specific activity; often repetitive and usually enhanced through coaching and feedback. In broad terms, we aim to help pupils develop skills across a number of key areas:

---
[4] https://www.skillsbuilder.org
[5] Educating for the Modern World, CBI/Pearson, November 2018
Enrichment
Learning is brought to life through first hand encounters and experiences and the opportunities to appreciate what has been taught in real or practical situations.
In order that all pupils (especially the most disadvantaged) can more fully appreciate what they learn about in the classroom, we aim to develop their 'Cultural Capital' by enhancing our curricula with events, visits and trips.
We also encourage our pupils to get involved with the many and varied extra-curricular opportunities available to them. This allows passions to be nurtured, character to grow and skills to be honed. Collaborating with like-minded individuals develops social and emotional well-being
Personal Development
We deliver a comprehensive and responsive PHSE and employability programme through tutor time, across the curriculum and through drop down days.
Defining our Curriculum
We aim to provide coherent curriculum documentation that:
All stakeholders understand.
Can be easily reviewed and updated so that it remains relevant and fit for purpose.
Facilitates effective delivery.
To achieve this we ask each faculty to detail the following aspects of their curricula:
Purpose of Study: why the subject is an essential ingredient of our curriculum.
Aims: what pupils will know, and be able to do, as a result of studying the subject.
Curriculum-at-a-glance and Medium Term Plan: what pupils will learn during each year of study, what order it will be studied in, and how it will be assessed.
Short Term Plan: what pupils will learn during individual units and lessons.
These can be found for each faculty via the 'subject' link in this section.
Curriculum Model
The curriculum model at Nottingham Girls' Academy is based on a 25 period week.
For 2019-20 these periods are allocated, for each year group, as follows: